Welcome to our Ready to Eat Collection . All cakes have been tried and tasted so we can guarantee that they taste amazing. Prices of these cakes include a personalised message.
4 layers of Vanilla sponge filled and decorated with vanilla buttercream swirls.
8 inch £60
10 inch £80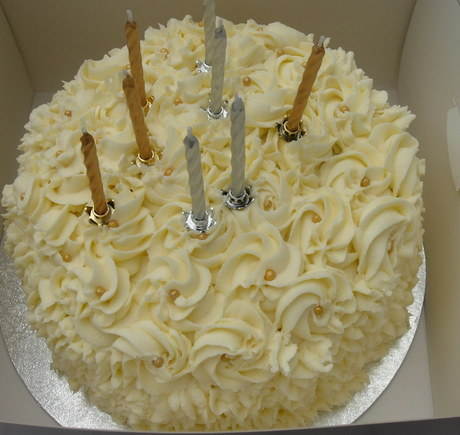 The fruit in our fruit cake is soaked in sherry all year round. Once baked the cake gets a generous ladle of dark rum. Ideally this cake should be made 3 months before eating but we can make with with a month's notice. Decorated in Sugarpaste. We use ground almonds in our fruit cake recipe but this is optional.
8 inch £40
10 inch £55